INTRODUCING OPTOGLO SOLAR SIGNS.
THIS CHANGES EVERYTHING.
Say hello to OptoGlo: the first sign that looks great both day and night.
By day, it's a crisp, clean, professional sign. By night, it glows brightly from within, lighting up your message for as long as six hours.
During daylight, you'd never guess it was a solar sign. There's no clunky solar cells or wires and it has a great streamlined look. At night, it keeps on working for you, whether you're using it for sales, wayfinding, events or safety. In either mode, it delivers vibrant colors, sharp imagery, and the flexibility of changeable messaging.
A-Frame Signs
Hanging-to-Post Signs
Yard Signs
Mounted Signs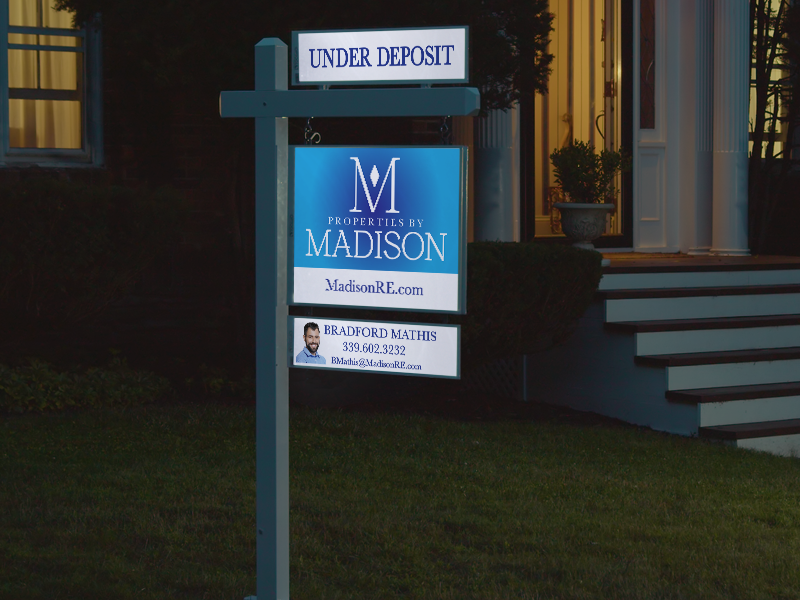 FOR REAL ESTATE BROKERS & DEVELOPERS
OptoGlo solar signs are a natural for real estate agents who want to stand out — and want a sign that works extra hours every day. A highly cost-effective way to boost attention for yourself and your properties.
FOR RESTAURANTS, BARS & CAFES
Whether your goal is gaining visibility, pulling in more customers, highlighting events or offering top suppliers a premier co-promotion location, OptoGlo A-Frames are a real workhorse. Especially effective for tourists and impulse customers.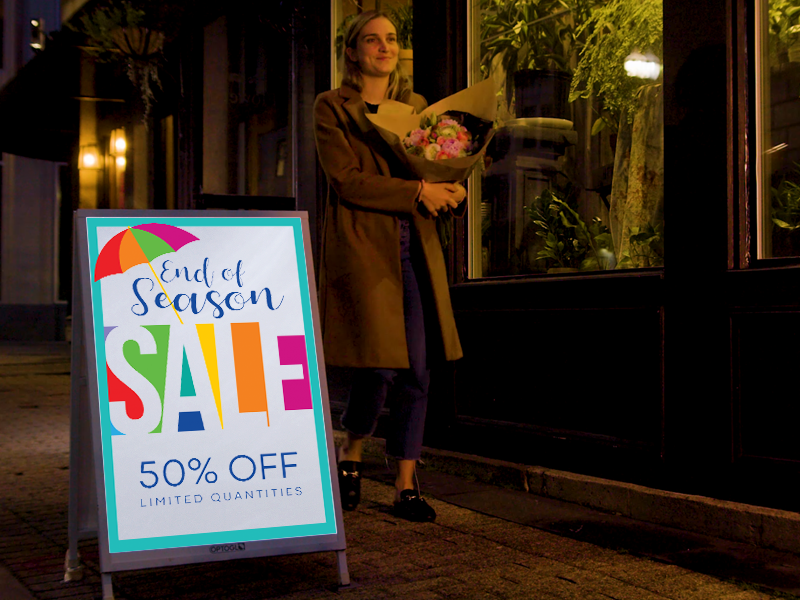 OptoGlo can make your sale, promotion or event stand out — and drive customers in. Our A-Frame solar signs set your business apart from competitors and can help with practical tasks like directing customers to parking options.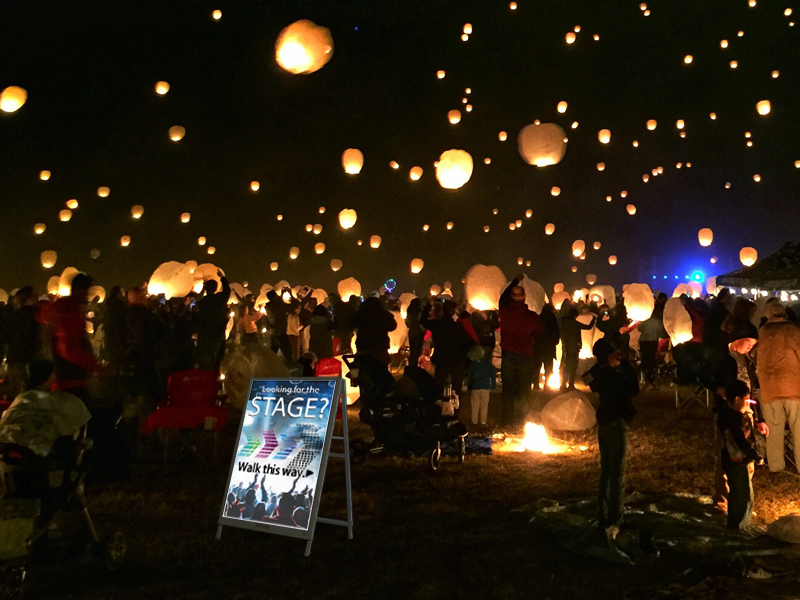 FOR VENUES: SPORTS, ENTERTAINMENT, CULTURAL & SPECIAL EVENTS
OptoGlo A-Frame signs are ideal for traffic direction, parking and wayfinding. Use them for onsite coming-attraction promotion, then shift over to day-of-event messaging with a simple printed insert change.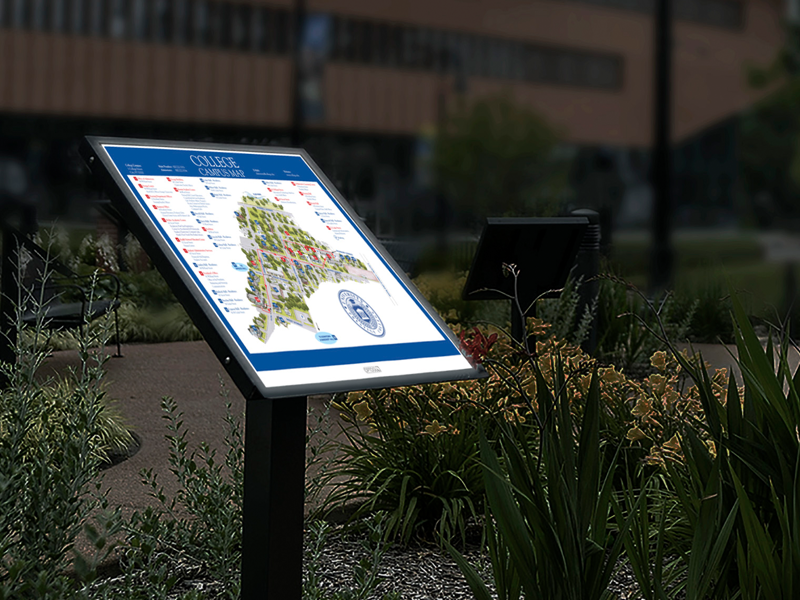 With their weather-resistant ruggedness and bright, even glow, OptoGlo wayfinding signs are perfect for college and corporate campuses, outdoor parks and bustling cities. The glow sends a wide signal that navigation help is available.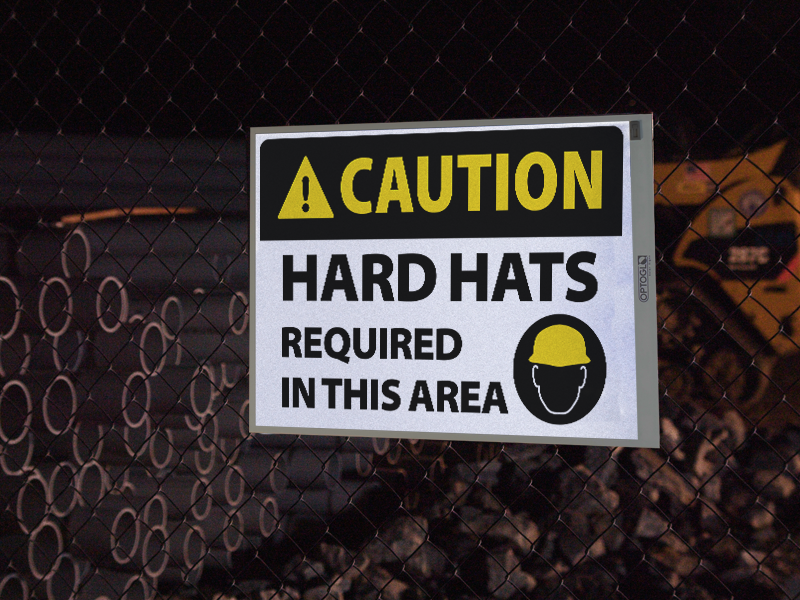 FOR SAFETY & CONSTRUCTION-RELATED
The risks of accident and injury don't stop at night. Whether it's a mounted safety sign that stays visible in the dark or an A-Frame sign to direct deliveries at your construction site, OptoGlo solar signs can keep your message bright.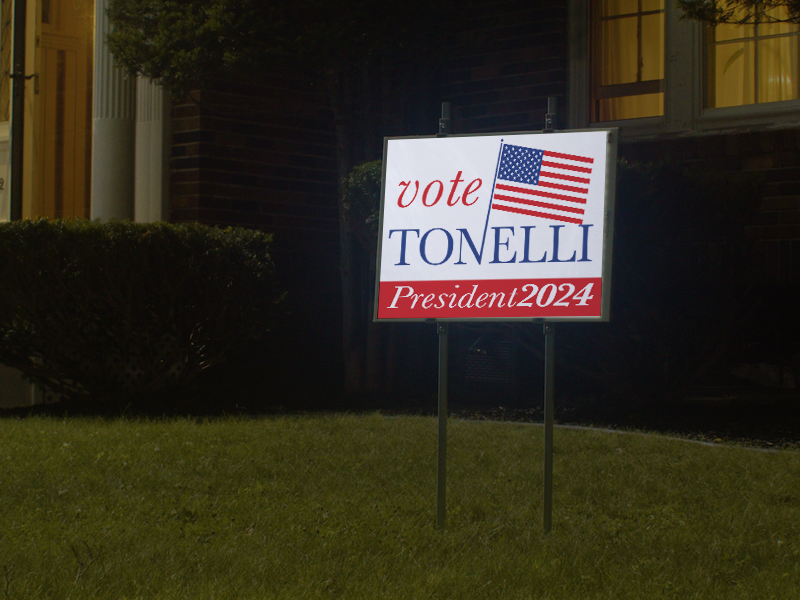 FOR POLITICAL & CAUSE-RELATED
For campaigns, fundraisers, charitable events and other cause-related efforts, an OptoGlo yard sign gets you the maximum benefit from your high-visibility and high-traffic locations.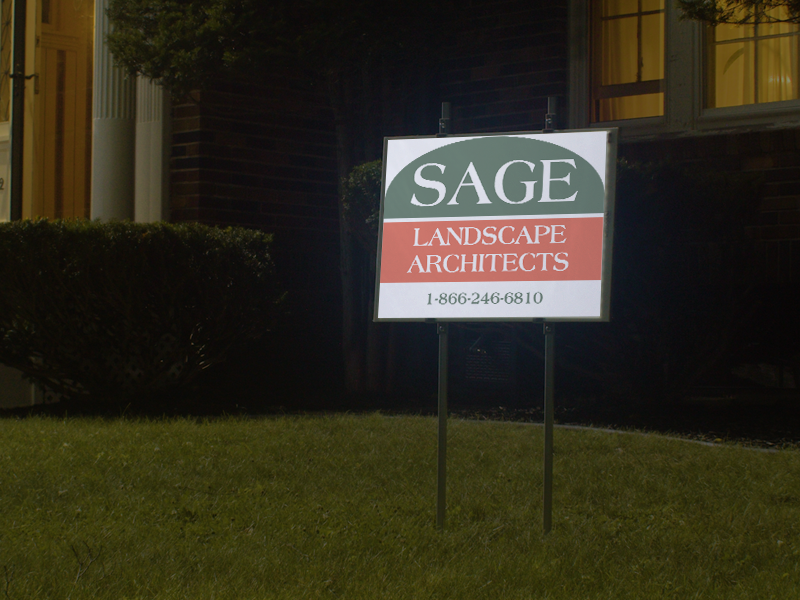 Who's their contractor? An OptoGlo solar sign lets everyone who passes your worksite see your name and contact information both day and night. Get high-profile visibility anywhere without plugs, cords, complicated set-up or clumsy solar arrays.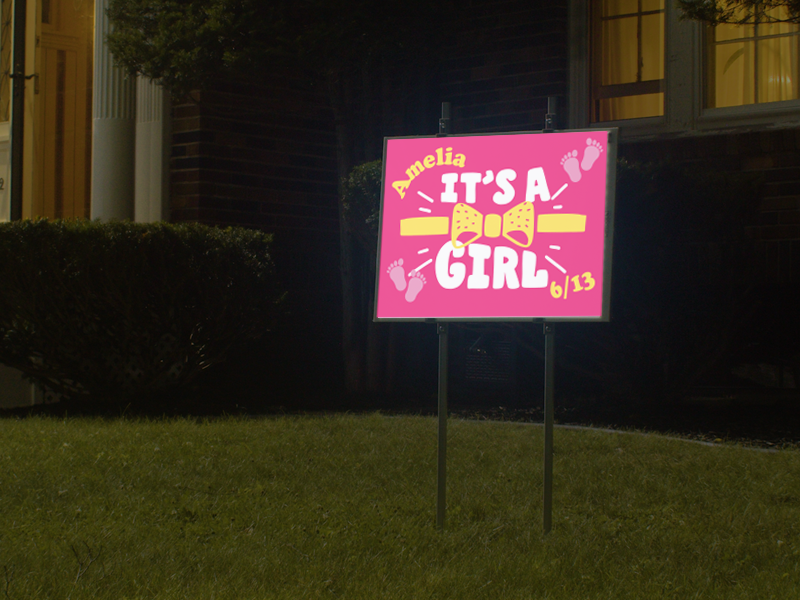 From birthdays and graduations to your favorite seasonal holidays, an OptoGlo solar sign lets you share your news and show your spirit in style. Changing your message is as easy as swapping out a printed insert. Makes a great gift too.
OptoGlo signs use an innovative, patented technology that allows the solar cell, battery and LEDs to be built invisibly right into the sign.
During the day, layers of materials funnel UV light evenly to the solar cells, which charge the lithium polymer (LIPO) battery.
A built-in smart-technology timer activates the LEDs that provide a bright, even glow that lights the sign from within.
Even with its many layers of technology for different functions, all OptoGlo signs are lightweight, durable, waterproof, and amazingly thin — less than a quarter of an inch thick.